An increasing number of self-adjusting clutches requires no service during operation. However, a special device is necessary for their installation and without it they may be damaged or their stability could be significantly reduced.

Not worth the risk
The number of cars having self-adjusting clutches is constantly growing as well as the number of this clutch type requiring service in aging vehicles. It is impossible to imagine that the workshops would be willing to risk such service without a tool for the professional removal and installation of self adjusting clutches.
In fact, a simple calculation shows that the risk is not worth it. In the event of a clutch damage, the cost of a new clutch plus the time needed for installation is so high that the special tool quickly pays for itself. At the same time we shouldn't give credence to opinions that the installation of a clutch with an additional device takes much longer than without it. The first use will probably require some time to learn but this time will be quickly reduced since with some practice a user quickly becomes skilfull. Who is not convinced should look at the next page where we present a proper service of a self-adjusting clutch.

A tool worth noticing
It's worth adding that the tool mentioned above is easily available on the market. There is a range of manufacturers you can choose from. One of them has recently appeared on the market and deserves our closer look for a couple of reasons.
First of all, it was designed in Poland and it's produced here. Incidentally, it's manufactured by the same company which constructed Huzar – a well known and recognized tool for removal and installation of tie-rods.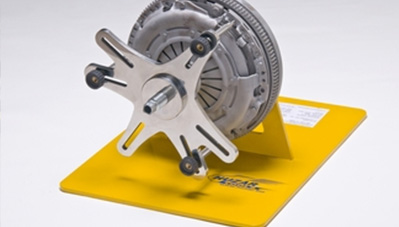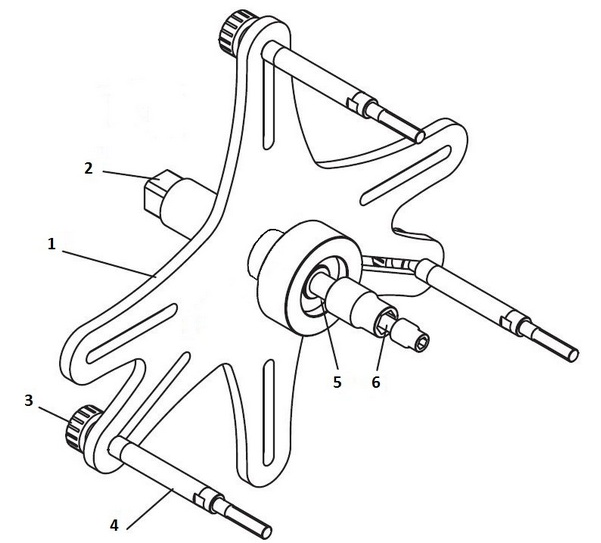 Secondly, it's known for its simplicity and imaginative solutions. Suffice it to say that DfSAC017 tool, unlike other competing instruments, has got only one universal clamping plate which thanks to its shape is able to service clutches with 6 as well as 8 bolts. This tool also offers a clever solution when it comes to alignment of the clutch disc. It is based on socket wrenches used in all workshops. The tool manufacturer guarantees that wrenches provide a proper centering accuracy and at the same time they appear in a variety of kinds that could fit almost all cars driving on our roads. Moreover, when a socket happens to be missing, it is not a problem. If we don't find an identical one in another set of wrenches, we may buy it in the nearest hardware shop at little cost.
To read the entire article which was published in "Świat Motoryzacji" check Self-adjusting clutch – Special Requirements